Read Time:
4 Minute, 22 Second
As many people will know we have a large collection of photographs and documents in our museum. While sections of this collection have been cataloged we're still slogging through parts of it. About 2 weeks ago our volunteer, Shane Lewis who is scanning and cataloging the collection of photographs left to us by the late PJ Mulhall, came across a recipe for Marrow Jam written on a receipt from Kelly's Drapery, Abbeyleix.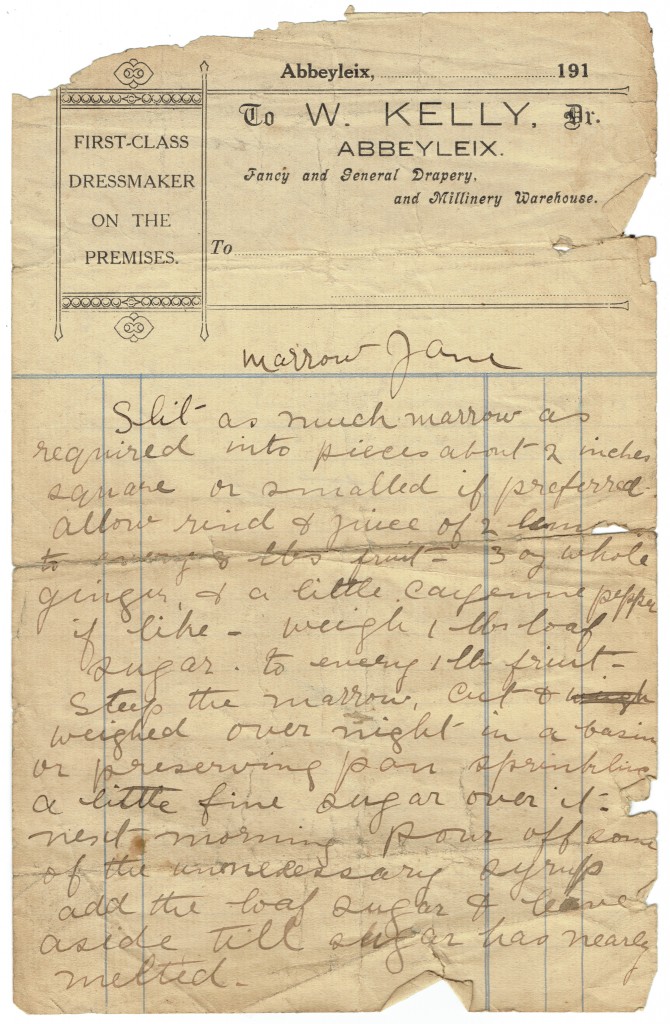 After typing out the recipe I decided to take time over the weekend to make the jam and see what it is like.
Marrow Jam
Slit as much marrow as required into pieces about 2 inches square or smaller if preferred. Allow rind and juice of 2 lemons to every 8 lbs fruit, 3 oz ginger and a little cayenne pepper if like. Weigh 1 lbs loaf sugar to every 1lb fruit. Steep the marrow, cut and weighed, overnight in a basin of water in a basin or preserving pan sprinkling a little fine sugar over it. Next morning pour off some of the unnecessary syrup add the loaf sugar and leave aside till the sugar has nearly melted. Now add your lemons, cut up, and ginger, bruised and place in a preserving pan and simmer only gently on a slow fire for about four hours.
NB. if the marrow jam is boiled fast the sugar will crystalise.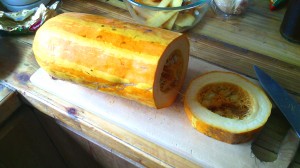 I had a small marrow stored away since last year that gave me 1.5kg (3.3lbs) so I made what was roughly a half recipe. Personally I didn't think I would be able to eat 2 inch lumps of marrow in the jam so i cut it a lot smaller, each piece was about 1cm square.
I sprinkled a few tablespoons of sugar over the marrow and covered the bowl and marrow with cling film and left it overnight. i was surprised by the amount of liquid that came out of the marrow, i didn't measure it but as a guesstimate I'd say at least half a litre of liquid was poured off the next morning.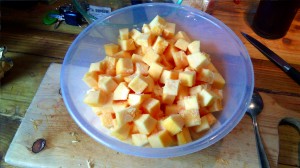 I had to divert slightly from the recipe at this point because I don't have loaf sugar and don't know if you can buy it anymore. The internet told me I could substitute regular granulated sugar so I did, I was tempted to use jam sugar but I wanted to follow the recipe as closely as I could and I felt that using this would be cheating.
I poured the 1.5kg of sugar over the marrow and left it for a few hours, I wasn't sure if i was supposed to do this but since the recipe refers to the sugar 'melting' I felt it was the right thing to do. Anyway after a couple of hours the sugar had drawn a huge amount of liquid from the marrow and the whole thing was virtually swimming!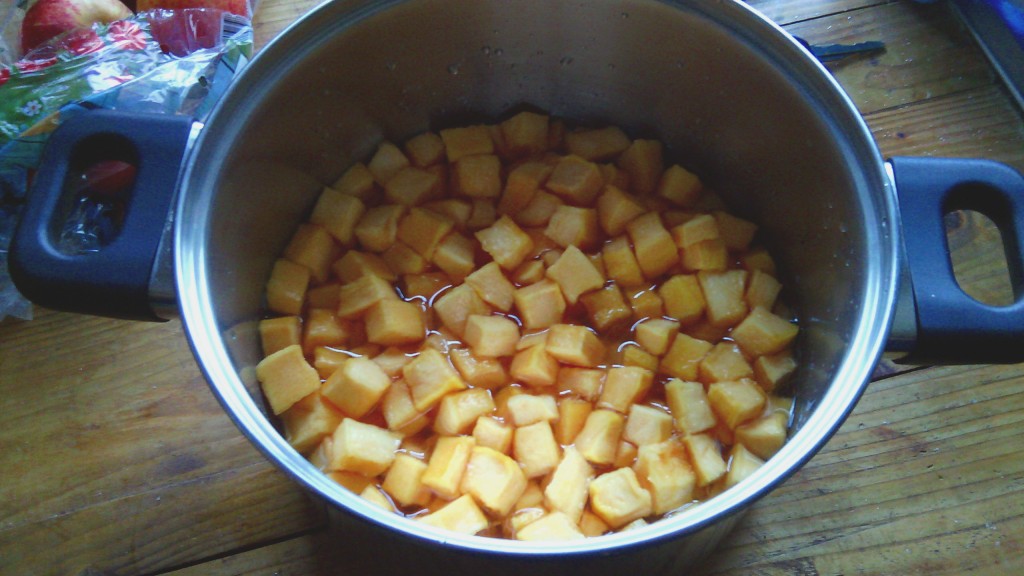 I decided to use a full lemon as I couldn't face trying to estimate the 3/4 of a lemon required to fulfill the recipe exactly. I juiced the lemon and peeled out some of the pith from the rind before finely chopping it and adding it to the marrow.
At this point I think I made a mistake, I roughly chopped the ginger and bruised it before putting it into the pot but if I make the jam again I think I would either tie the bruised ginger in muslin so that it can be easily removed or I would chop it a lot finer before putting it into the pot. Cooking has softened the ginger a lot, and I love a strong ginger kick, but it's a little stringy and I think it takes away something from the texture of the jam.
I boiled the jam from a little over 3 hours before I checked to see if it would set and low and behold it was, a lovely sticky jam with an almost honey like texture with gorgeous pieces of soft marrow that are almost like caramel.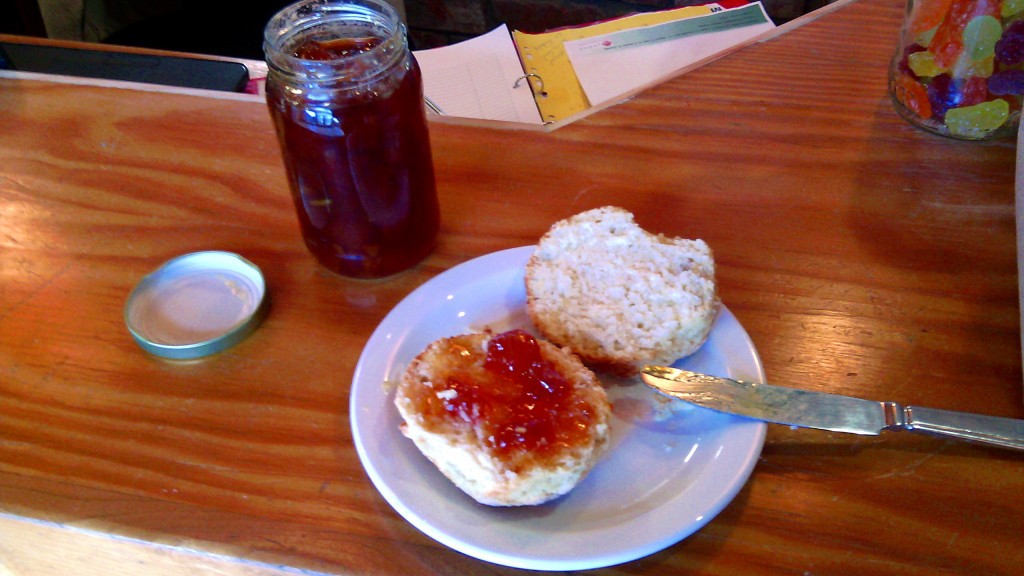 I brought one of the jars of jam into Heritage House this morning to do a taste test, and find out if a recipe about 100 years old would appeal to the 21st century palate. Results have been good, everyone like it even if some were put off by the thought of eating marrow! The only real issue was from Paula who liked the taste of the jam but "isn't sure about the lumps". We've still got about half a jar left in here so if you want to risk a taste come on in.