Read Time:
4 Minute, 16 Second
Bacon's infant consciousness was forged for the most part in an Ireland ravaged by the fratricidal conflict of civil war, and Bacon's later mature art could itself be argued to be a fratricidal war: Bacon the person observing the horrors of a wracked Ireland (as well as the degeneracy of Weimar Berlin later) and being perturbed; and Bacon the artist left with no choice but to re-experience, even revel in, the brutality of 20th-century life in order to reclaim control over his own identity. One can argue that Bacon was at existential war with himself: popes are depicted as an initial for providential guidance in a world of flux but are caged in distress in the paintings, as if, in the Nietzschean formulation, God had died.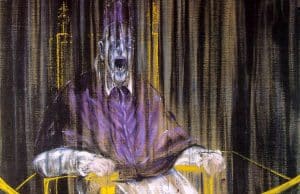 He was close, however, to his maternal grandmother, Granny Supple, who manifestly disliked her son-in-law. Her house near Abbeyleix contained bow-ended rooms that would echo in the backdrops of his paintings. Farmleigh was a haven for the young Bacon, a frame – actually and within his paintings – for the processing of the experiences of his youth: the conflation of sex and violence, alienation or uncertainty of identity, and ambiguous sexual identity. Farmleigh, given his grandmother animus against his father, perhaps the site of the entertainment of thoughts and expressions hitherto repressed and the incipient conceptions of a means of the articulation of despair to prevent its envelopment of him. Of course, there is a danger of over-psychologising his work – he had an ardent interest in art-historical developments in perspective, the human form and compositional devices, and admired and studied Grunewald and Velazquez and others – but repeatedly Bacon has related his work to himself, his life and the sensations that the 20th century world provoked in him; the biographical approach cannot be discounted in his case as a methodology for looking at his paintings, authorial mischievousness notwithstanding. Perhaps it would be more accurate to say that the old and newer masters provided for Bacon a compositional and gestural basis for the physical conjurings of his sensitive mind that was ever looking at himself, the world and back again.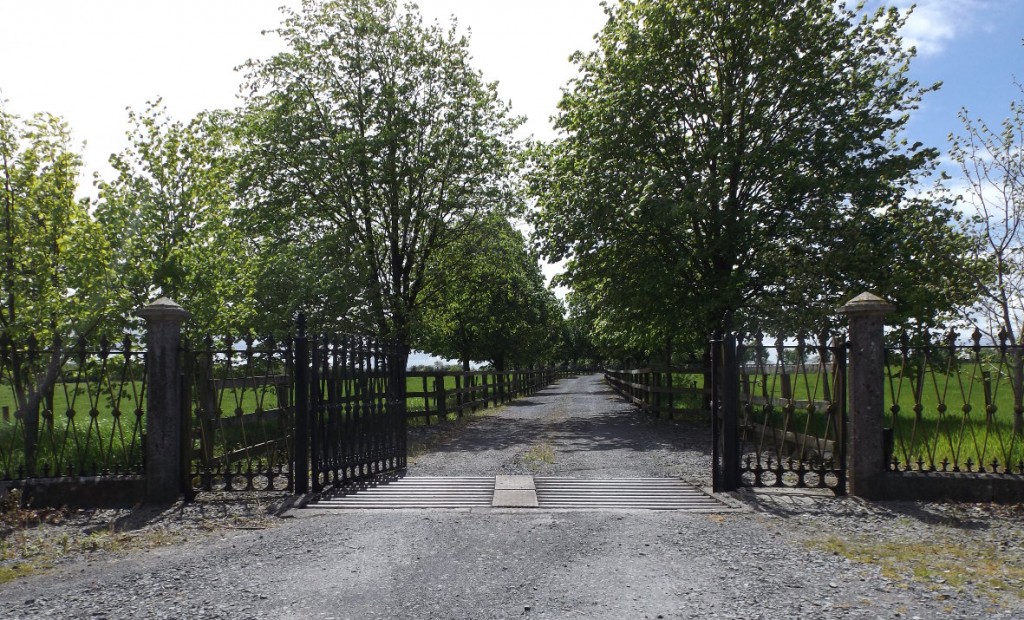 Life with his parents was difficult. His father was a belligerent and temperamental man; his mother inclined to self-absorption. Both these characteristics, bellicosity and introspection are to be seen in Bacon's work: the repulsive mortification of flesh and even Bacon's application of paint is at times violent, while the substratum of reflective angst and ennui centralises on Bacon's place in the world. He even detaches the great tradition of the devotional triptych from religion and installs a new subject-matter of his obsessive foreboding: meaninglessness, the stench of flesh and horror – instead of the glory of God, the nauseating evil of man from which complicity is inescapable.
Bacon's friend, Caroline Blackwood maintained "I was told by a homosexual friend of Francis' that he'd once admitted that his father, the dreaded and failed horse trainer, had arranged that his small son spend his childhood being systematically and viciously horsewhipped by his Irish grooms." If the motivation for such beatings was a vain attempt to remove Bacon's 'effeminacy' and early homosexual tendencies, we then have evidence of the interchangeability, perhaps even synonymity, of sexuality and violence in Bacon's early psyche.
When asked by David Sylvester whether the impulse behind his work was "the will to lose one's will", Bacon answered: "Absolutely. The will to make oneself completely free. Will is the wrong word, because in the end you could call it despair. Because it really comes out of an absolute feeling of it's impossible to do these things, so I might as well just do anything. And out of this anything, one sees what happens". The experience of peregrination of early family life and consequent destruction of geographical and kindred belonging ties in with violent imagery of many of the works as well as with a surreal(ist) aleatoric speculation on world, the ontology of man and the relation between the two. Shift in meaning from 'willing freedom' in positive sense to the despairing impetus toward a freedom that paralyses concerted aesthetic effort and leaves only the primitive urge to emote. Perhaps the spiritual crisis at the threshold between the Medieval and the Renaissance periods is also implicit in Bacon's comment here: from the intense religiosity and prostrate devotion of man toward the promulgation of the idea of his upright grandeur and self-improvement, which itself precipitated stasis, loss of purpose and melancholy – in short, a terror of freedom and self-possession: he escaped from his father, Weimar Germany is utter freedom, licentiousness and violence – the choice seems to be between being the tortured slave of others or the owner of a masochistic liberty.