0
0
We have recently been lucky enough to come into possession of a fantastic document setting out the specification for the complete refurbishment of Donore House, Co Laois. The document dates to 1891 and gives a fascinating insight into how this type of large country house was designed and built. The house went out of use and was stripped out with many architectural elements including the main staircase salvaged and sold on in the 1960's. Very little of the house survives today but it can clearly be seen on the 25″ map on www.geohive.ie at 636890,688480.
I hope you find this as fascinating as I did.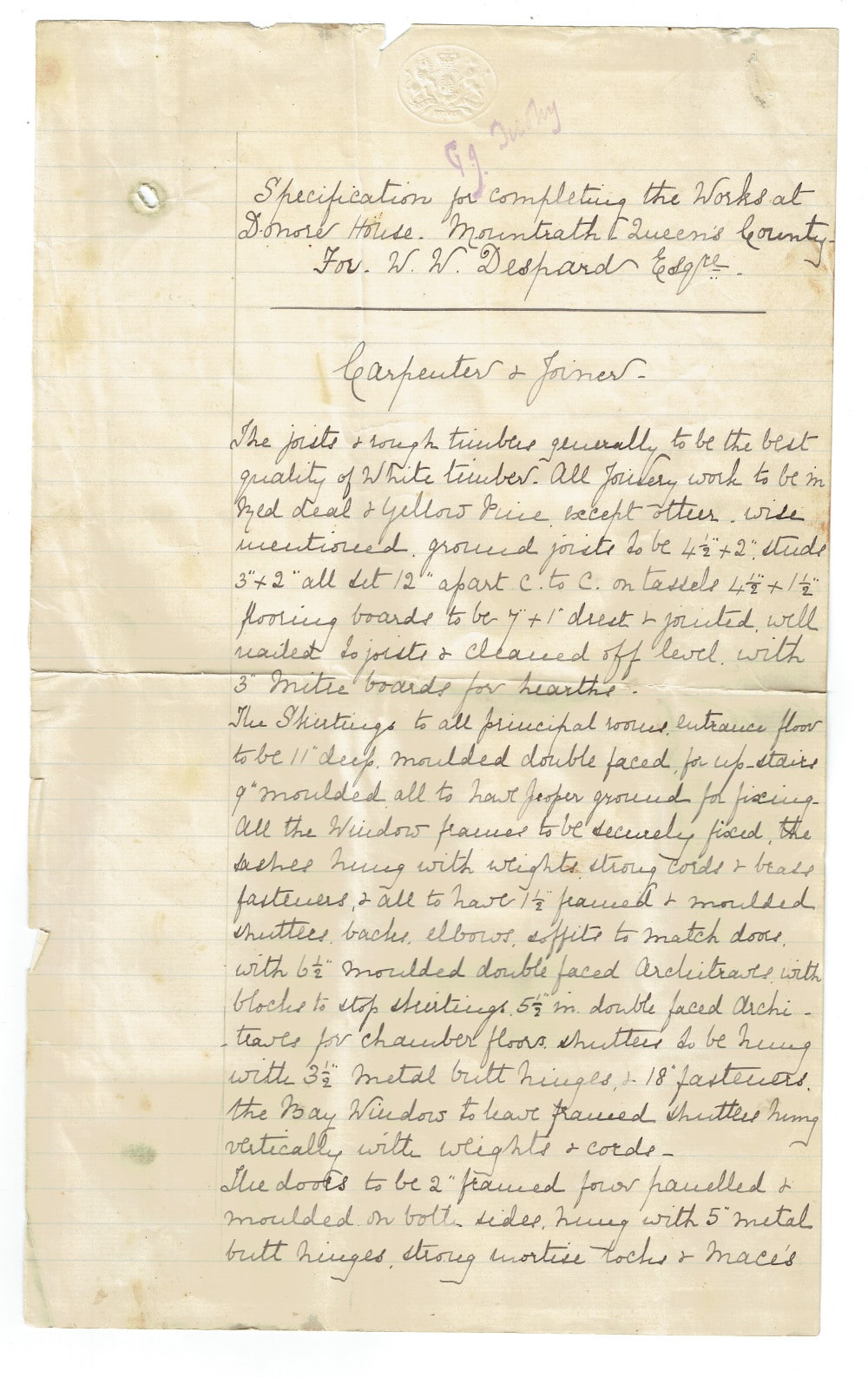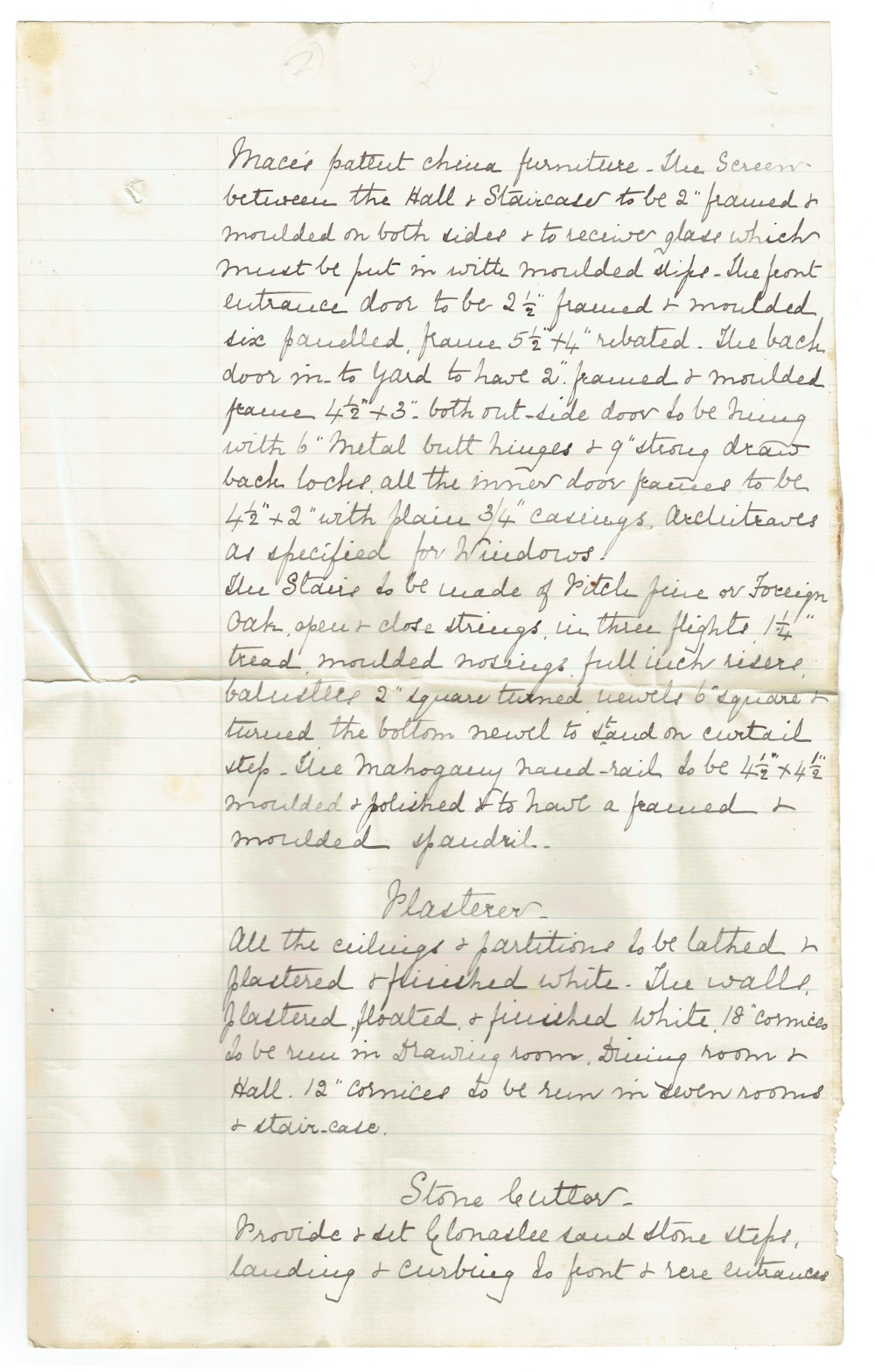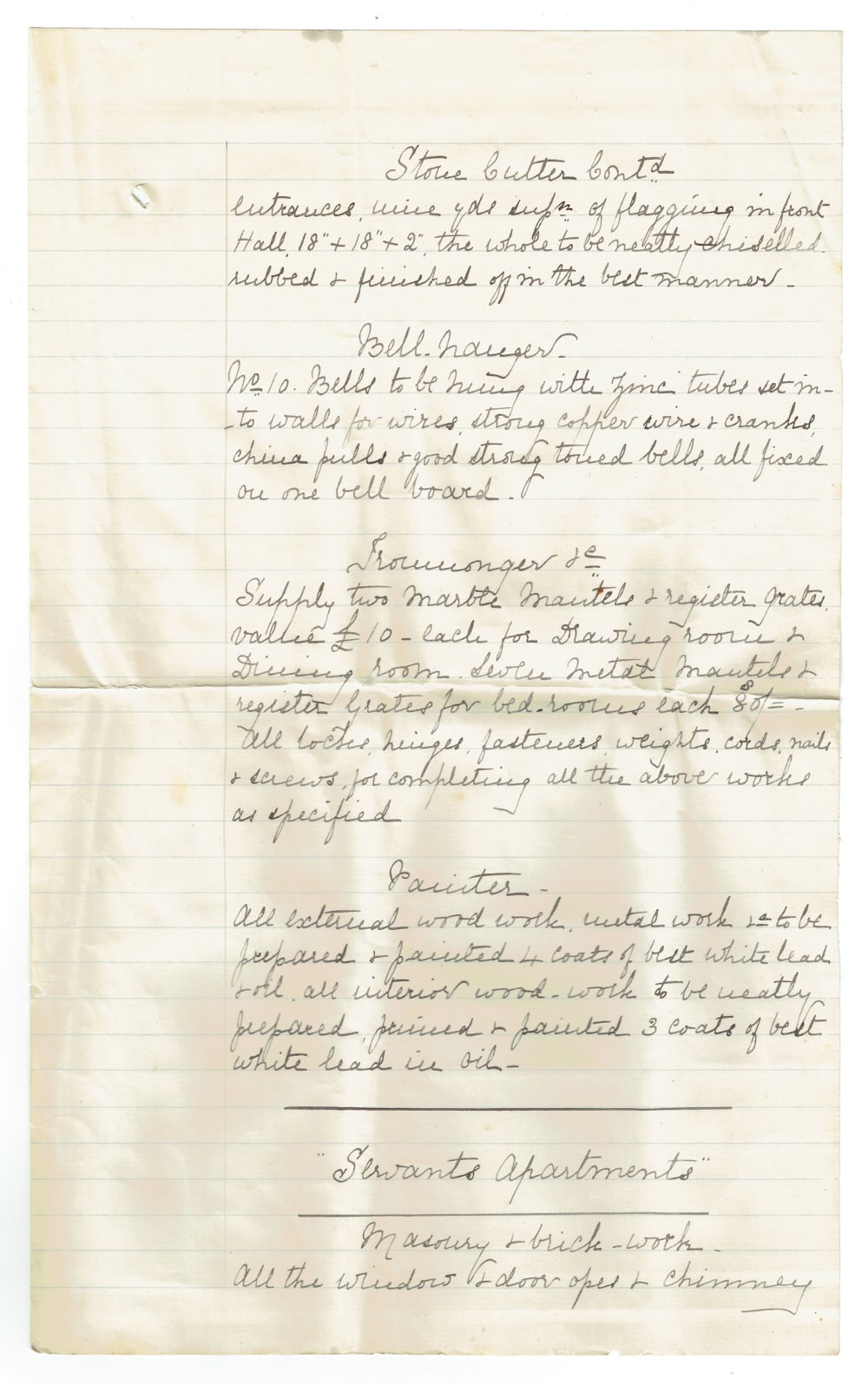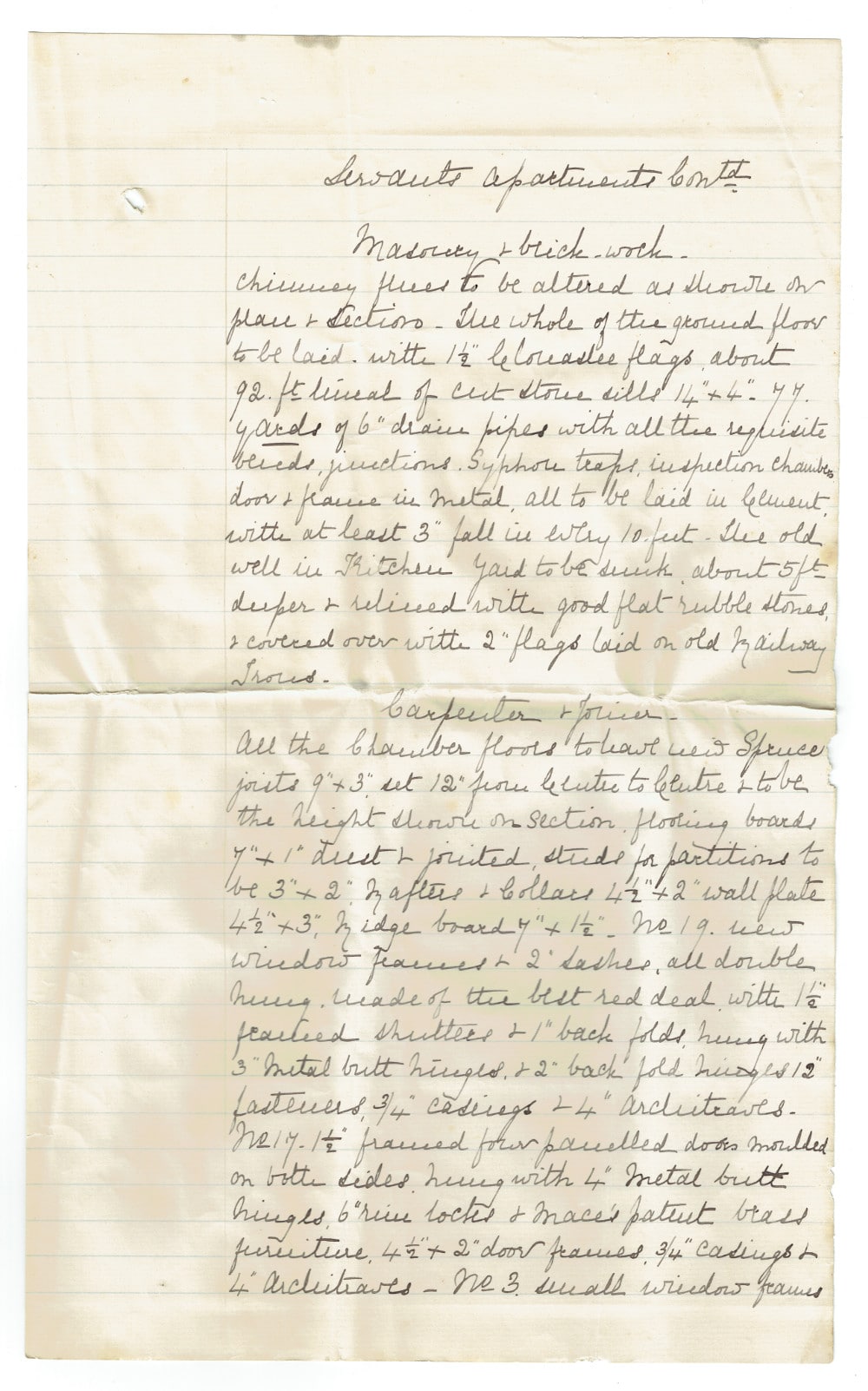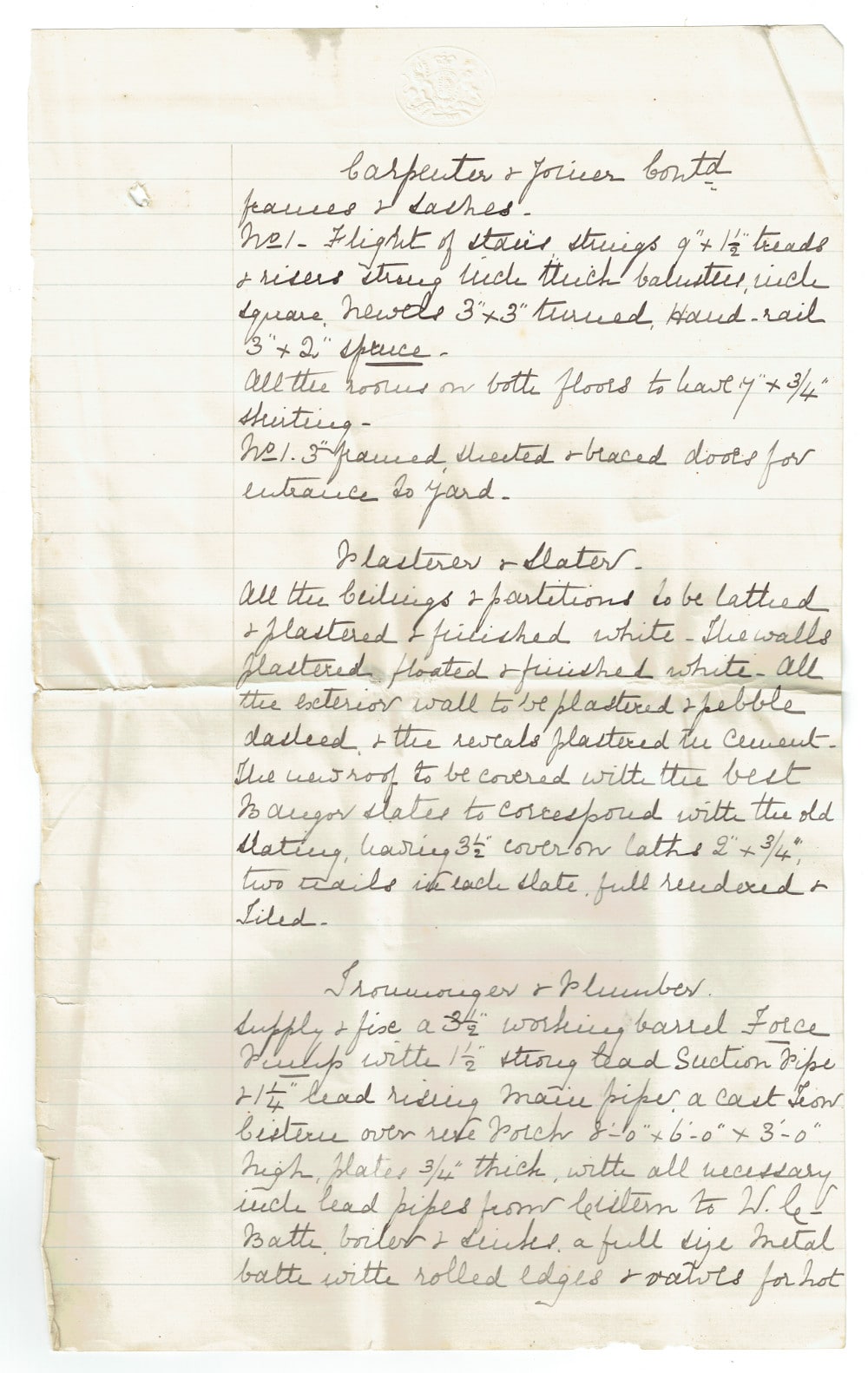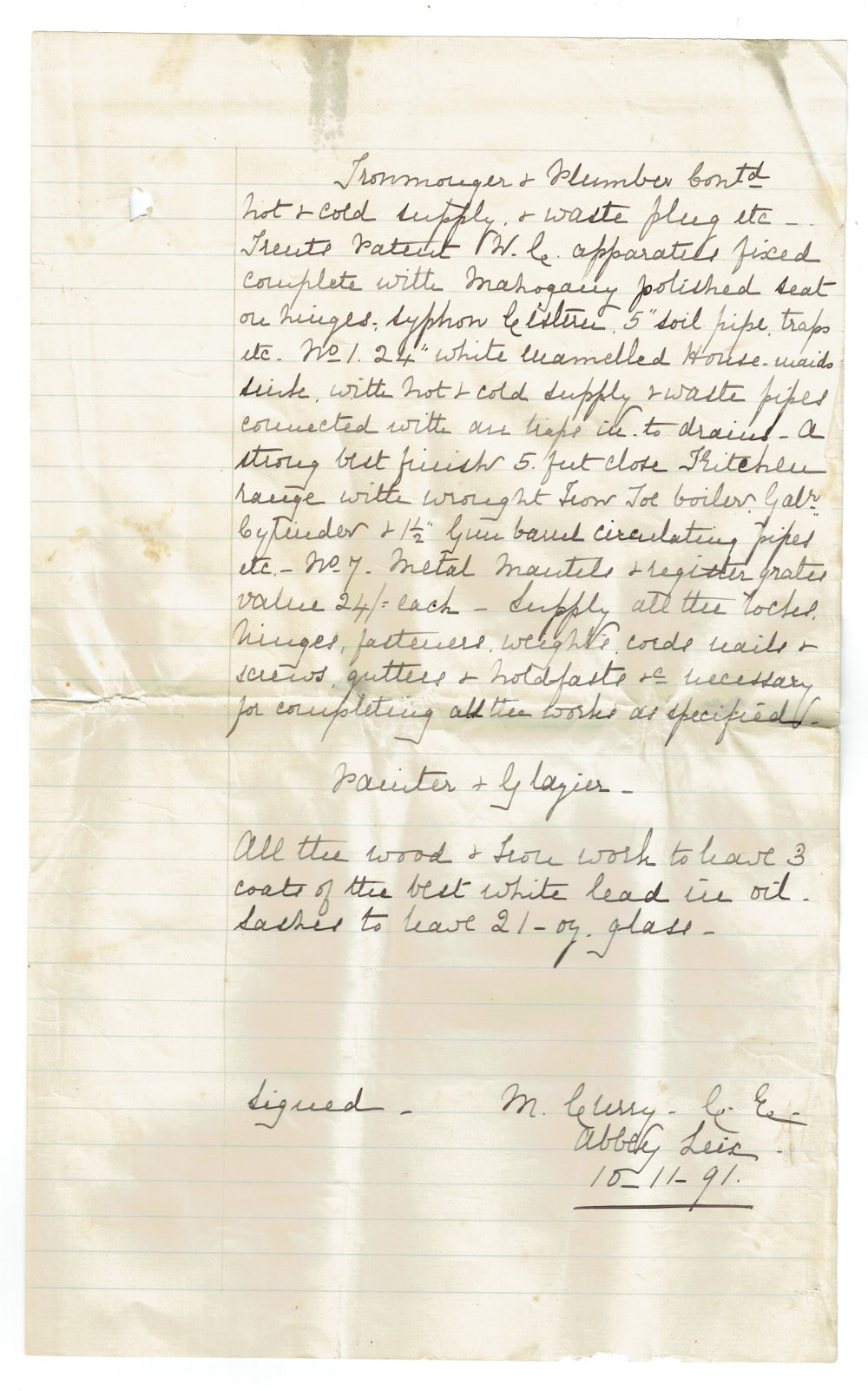 Many thanks to the Seale family for giving us this unique document.