Read Time:
4 Minute, 49 Second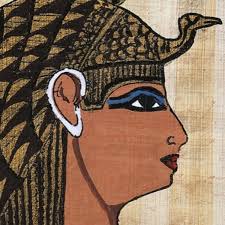 Flicking through children's school books, reading the latest historical bestseller or checking out the history documentaries television has to offer, you would be forgiven for thinking that when it comes to the historical record, only men matter. Of course, this is inaccurate, but it is an untruth we've become accustomed to – one where the presence of men is taken as a given while the role of women is exceptional. This isn't a new phenomenon – women have always made up around 50% of the population yet occupy around 2% of recorded history. There does however appear to have been shift in the balance of power over the millennia. Females are very much present in recorded pre-history. When we look at the small figurines which were created between 40,000 BC, until around 5,000 BC, 90% of the subjects were women. Yet when pre-history becomes history, women are relegated to the margins of our history books. While Cleopatra, Helen of Troy and Marie Curie are worthy of the attention they receive, their notoriety is atypical and it remains a fact that the narrative of women's history is outside the mainstream.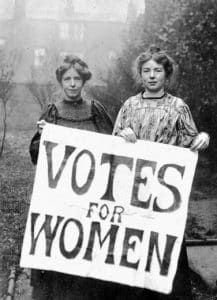 Where did the women go?
Throughout the 20th century, efforts have been made to reevaluate the role of women in the historical process and ultimately write them back into our heritage. However, this does not mean that it is easy to find women'
s stories in the archives. Records of men are relatively easy to come by – as the head of the home, men throughout history have lived their lives very much in the public sphere, in the workforce, on committees, as landholders. Women remained relegated to the private sphere, spending much of their time in the home and only engaged in employment prior to marriage or when it was deemed necessary. Thus, men's lives throughout history have been documented in government archives, council records and newspapers while historians must delve much deeper into the archives to find any trace of women.
What is perhaps most frustrating is that women didn't 'go' anywhere – history has not forgotten women, but rather chose to leave them out. They were ground-breaking revolutionaries, philanthropists, teachers, mothers, sisters and friends. Documentary evidence of their lives does exist, but it has been pushed to the bottom of the pile.
Women in Irish History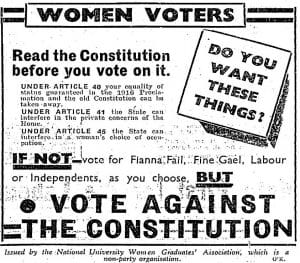 This inconvenient truth is perhaps unsurprising when viewed in an Irish context. Women did not get the vote in Ireland until 1918, and even this basic right came with strings attached. It became increasingly evident throughout the 20th century that Europe had become far too comfortable with an attitude of male superiority, where women only took over when the men couldn't, as seen with women on the production lines during times of war. The Republic of Ireland was no different – there was no female cabinet member in the country between 1921 and 1979. Men were overwhelmingly and sometimes uniformly in positions of power and, as historian Michael Laffan puts it, 'happy enough to keep Irish politics a men's club.' While this attitude to women is evident throughout Europe during the 20th century, it is perhaps less surprising that existed in Ireland, with the 1937 Constitution dictating that woman's place be in the home. The legacy of these repressive decades for historians has made it extremely challenging to bring women into the historical picture, yet over the past number of years, there has been a push to reassess and rethink what was long considered the official, male-dominated account.
Women in Abbeyleix
As research continues into the women of Abbeyleix throughout history, the problems mentioned above have been as prevalent as they would anywhere else in Ireland, or indeed, the world. Nowhere is this seen more clearly than in the history of the De Vesci women. While records of the Viscounts de Vesci are relatively easy to unearth, it is virtually impossible to build an accurate picture of the lives of the Viscountesses. In almost every case, it has been necessary to trace the De Vesci women's history through their husbands and fathers.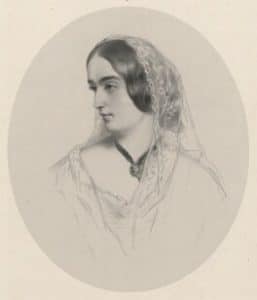 Perhaps the most challenging aspect of this research has been the emergence of details about the remarkable lives led by these women once information is found. Lady Emma, 3rd Viscountess de Vesci established schools, refurbished buildings, designed terraces and set up various charitable enterprises while Lady Georgiana, 5th Viscountess de Vesci was an environmental activist. Evelyn, the daughter of the 1st Viscount set up The Blue Stockings Society, a prominent London literary salon while records show that Lady Evelyn, 4th Viscountess de Vesci was an accomplished painter. These women's histories stand alone, and their accomplishments are the result of their intellect and motivation rather than their links to prominent men. Their records exist in the form of letters and diaries rather than official historical documents, and require dedicated historical research.
While research into the history of women in Abbeyleix and indeed, the women of the world is ongoing, it is a slow process. It is however a vital and worthwhile task. We cannot claim to have a clear understanding of history and heritage without recognizing and respecting the role of women. On this International Women's Day, we look forward to a history where female accomplishment is the rule and no longer the exception.