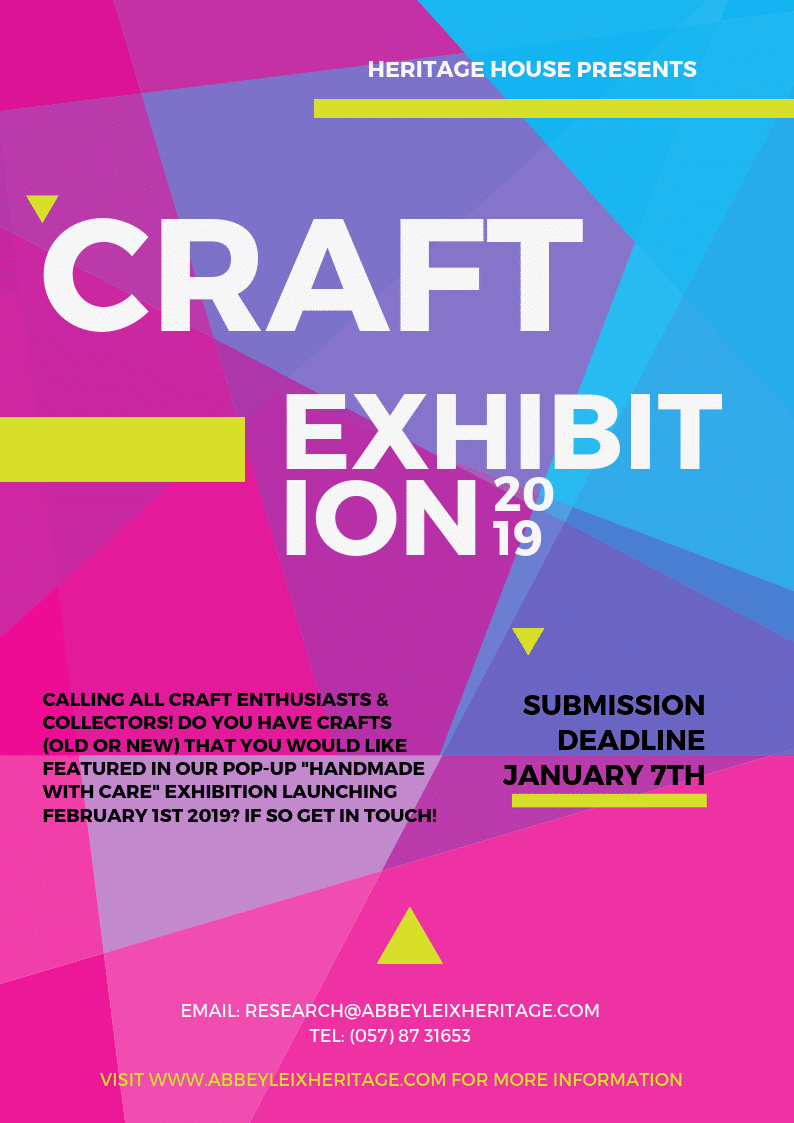 ***Pop-up Exhibition***
This coming Spring we will be launching a pop-up exhibition entitled 'Handmade with Care'. We are looking for people to submit a work of handmade craft, either made by themselves or that has been held in their family as an heirloom.
If you, or anyone you know would like to have their work on display, please contact Regina on research@abbeyleixheritage.com, or fill in the contact form and I will get back to you. We are looking for things like lace, knitwear, crochet, tatting, embroidery or quilting, as well as crafts such as rushwork, wicker baskets, or hand turned wooden products. If you are unsure if your craft is suitable please do contact as us as the exhibition theme is open to interpretation.
We will also have a number of workshops and events for both children and adults during this exhibition so keep an eye out on our events page for further details.
Thank you or taking the time to visit us.